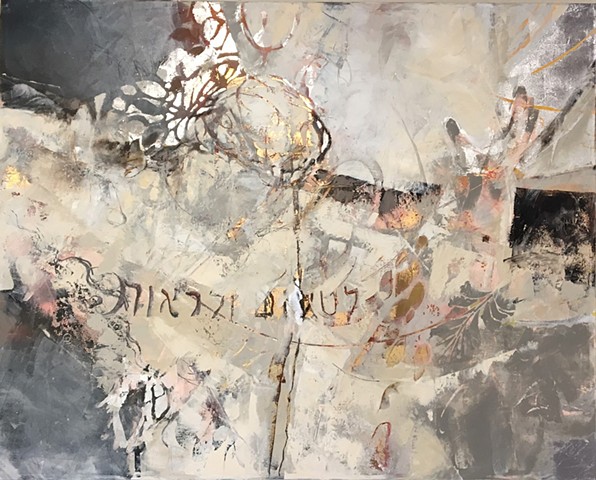 LORD of The DANCE/ Taste and See that the Lord is Good!
oil and wax and gold and silver leaf
48 x 60
2018
This piece began as a study for a commissioned piece called Taste and See, the Hebrew text written into the painting. The joy and goodness of the Lord and his Dance are the theme.