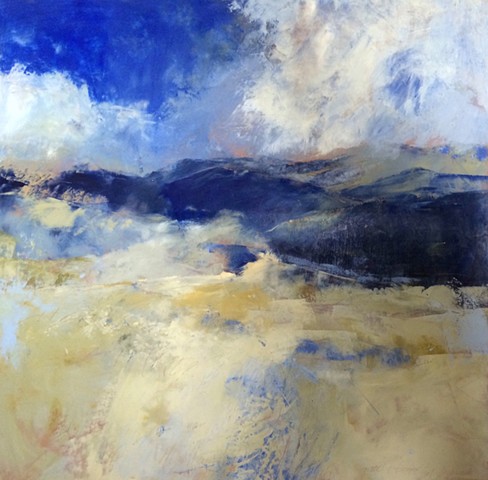 Appalachian Rhapsody in Blues /
"He Will Come to Us Like the Spring Rains"

oil and wax on panel
48 x 48 inches
2015
SOLD
An abstracted landscape of the North Carolina mountains.
"The heavens declare the glory of God
and the earth shows forth his handiwork." Scrawled into the paint is the verse from the prophet, Hosea. "He will come to us like the spring rain watering the earth, so let us press on to know the LORD."